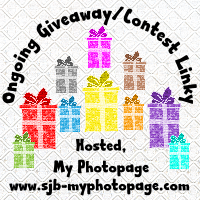 You can enter as many giveaways as you like by following these simple rules:
1. URL - Link directly to your giveaway/contest post.
2. NAME - Giveaway Item and Ending Date.
3. EMAIL - Enter your email address.
4. PHOTO - Add your prize photos.
NOTE: ANY LINK NOT FOLLOWING THIS FORMAT OR INAPPROPRIATE LINKS WILL BE DELETED!